Ok, long story made short....
I grew up in north western oklahoma, born and raised on a farm, we had around 7500 acres spread out from just north of the kansas line a down toward the south end of our county in oklahoma (we bordered kansas). after my dad passed away back in 1997 we ended up selling everything to pay off all the debt(except the ground where my mom still lives and I was raised and grew up)so anyway these pics are from a piece of ground we owned in kansas, (yes, the purchase of this ground included a cemetery) there was a small cemetery in the corner about an acre in size, there also used to be an old school house or church there and an old merry go round, all of which are now gone. So anyway I went back to a family reunion yesterday and decided to take my kid out driving around I had told him about this place before but he had never seen it so I decided to drive up and see if it was still there.... and happily it was.
There are only 3 tombstones remaining that I could find, I thought there used to be 7 but as overgrown and forgotten as the place is I could not find them.
Of course it was never taken care of as long as we owned it and at one point my dad wanted to take out the stones and plow it up, but that did not go over to well with me and mom, thankfully he never did it.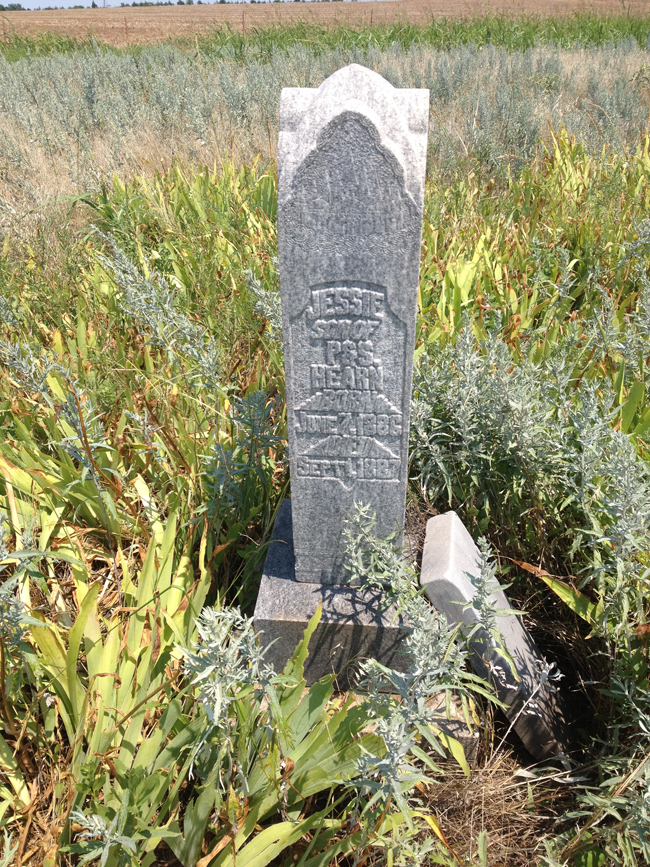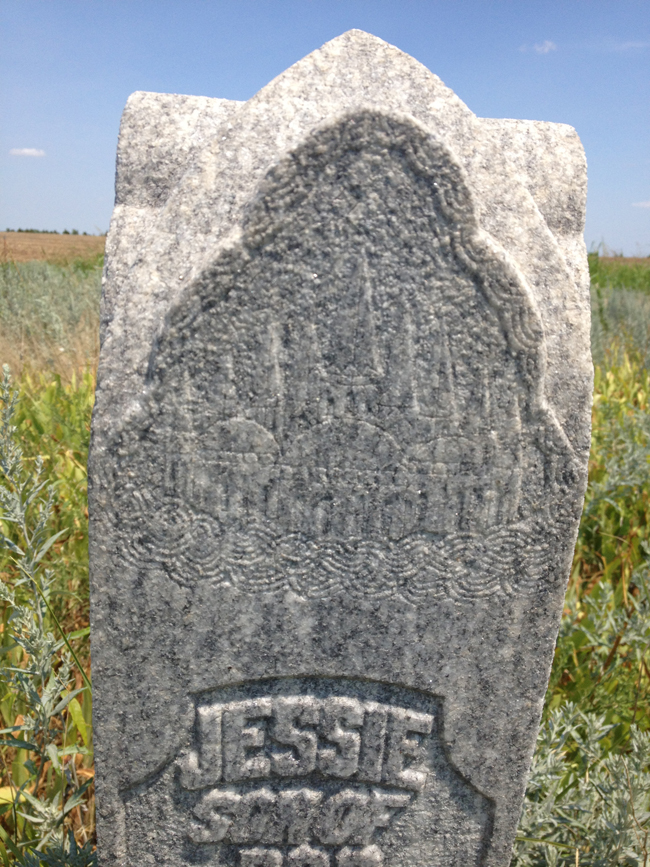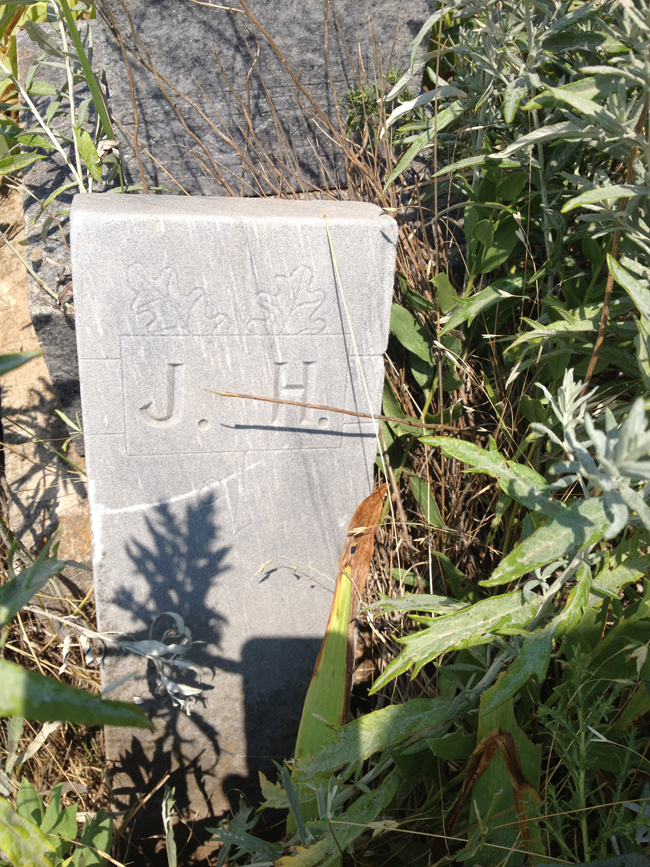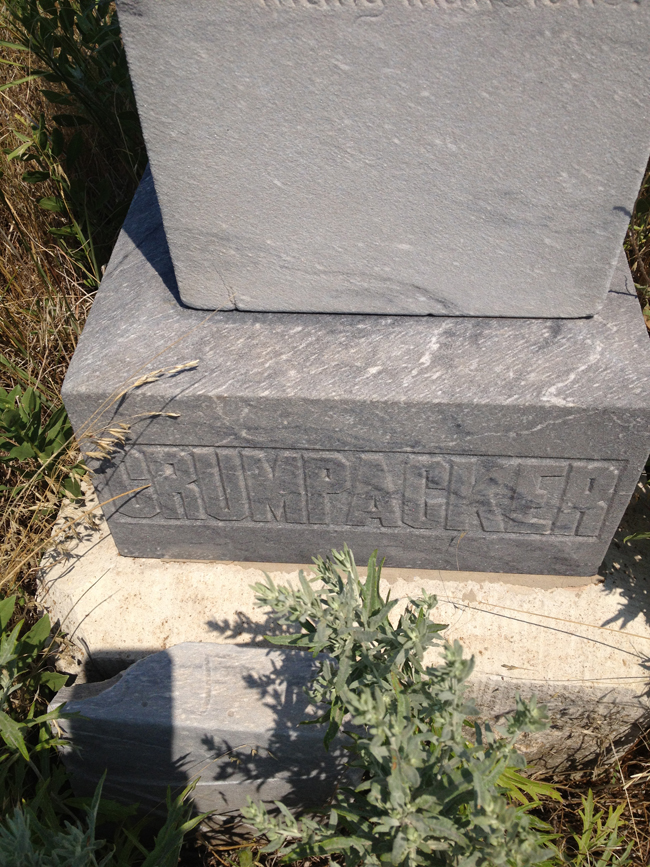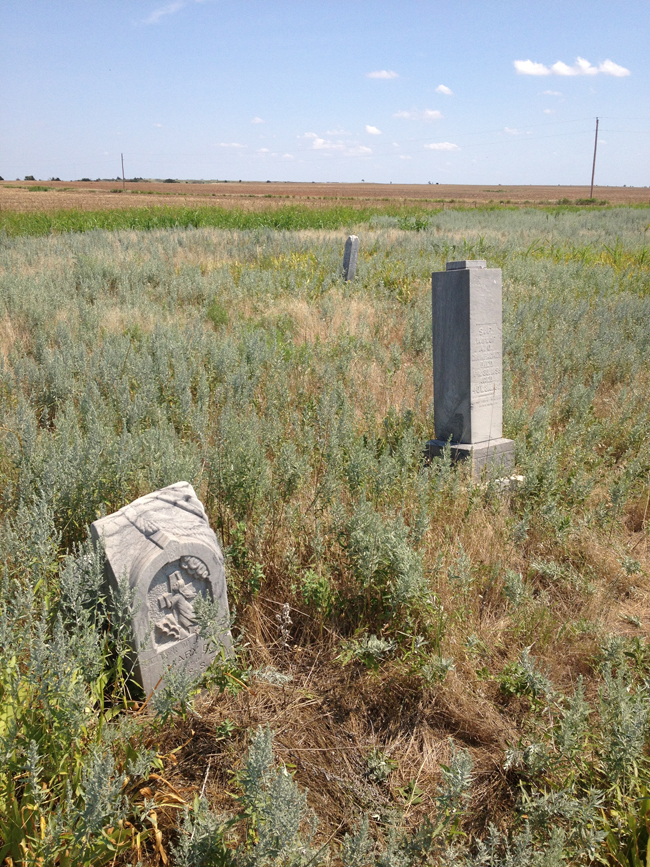 There are some larger images I put up here
http://twistedblister.com/index.php?opt ... &Itemid=41